Every year, peak sesons of mangoes come, a big vollum of mangoes is cut and keep in frozen for end users and food processing.
Mangoes are cut into smaller pieces and then frozen to keep them fresh and its sweet flavors
Frozen sliced mango have 2 main categories:
- Cut in little square shape
- Cut in long sliced shape
- Hald cut
Packing: 10kg/carton , 300gr/bag, 30bags/cartons or customer's requirement.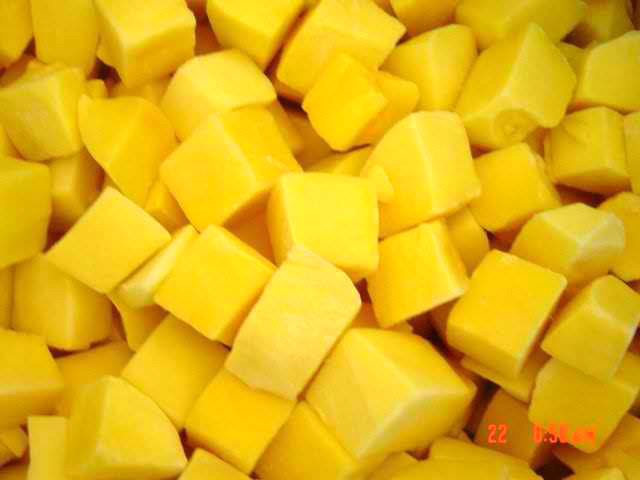 For more infomation of Fresh or Frozen fruit, please contact Ms.Jolie at : jolie@galaxy-vn.com.